Ascend To The Top With The
Best SEO Agency in Manila, Philippines
To The Top is an SEO Agency in Manila specializing in scientific and data-driven SEO established to boost a brand's online traffic. Optimising a brand's organic rankings can help a company's leads, sales, and revenues. If that's something that you're interested in, talk to us!
LONDON BUSINESSES NEED SEO
We support small and mid-sized companies with their online website - give them the online traffic that they need to boost their business. Even in a small search community such as the Philippines, navigating a business can be difficult. If you think your company would benefit from the increase in online traffic, then don't hesitate to call us. By climbing to the top of Search Engine Results Pages, you also gain brand authority and recognition.
of searchers only check the first page of results
of searchers only check the top 5 results
of clicks goes to the top ranked page
The importance of hiring a Manila-based SEO agency is lost on many. For example, did you know that 80% of users only check the first page of the Search Engine Results Page? Out of the 80%, 70% only click on the first five results and 30% goes to the top result.
Our SEO Agency in Manila specializes in Data-driven SEO
As a results-focused SEO services company, we help organisations in Manila generate more business and customers online. As a leading Digital Marketing company and SEO agency, our strategies improve organic rankings and traffic from the search engines.
Solving The Puzzle
To The Top utilizes a data-driven approach to Search Engine Optimization. Data-driven SEO is the process of optimising a website's quality to improve its ranking on SERPs.
However, every move and decision is based on data results. There is no second-guessing or "just following the common practice."
Testing
The entire process is backed up by data gathered from experiments and testing. Through the years, we've performed many single-variable tests to gain a window of insight on how Google comes up with the Search Engine Results Page.
Basing your SEO approach off of age-old rumours, advice, and so-called "best practices" can prove problematic for your brand.
Solving The Puzzle
SEO is a constant, never-ending battle with Google's algorithm. Gone are the days when SEO used to be simply stuffing each page with hundreds of keywords, regardless if they make sense or not.

We are always constantly learning, solving the puzzle to stay ahead of the curve.
Your startup dominates the Search Results
WhatStorage has become the UK's largest online self-storage marketplace, ranking at the TOP of Google in every major city across the country.

Just 18 months after signing with us, their website went from 0 to 34,000 organic visits a month. That's worth $334,000 if paid for via adwords!
Your SaaS company triples its revenue
Gatekeeper, a leading software provider in the Contract Management space, saw a 167% increase in their website's organic traffic.
This resulted in a 200% increase in their annual recurring revenue from Organic Traffic Year on Year.
You grow your website's organic traffic by 900%
GlobalVision, a leader in the competitive industry of software for packaging and labelling inspection, grew their monthly organic traffic by over 10 times.
When it comes to online visibility, they gained an edge over their competition.
Grow the organic traffic of your brand-new product's website in just 12 months.
TeachinGuide is an online course insights tool which went from 0 to over 75,000 organic visits in just a year.
That is our accomplishment for this startup SaaS company, and we're only getting started.
Your established brand's website increases its organic traffic by over 300%
With over 7 million YouTube subscribers, OwnagePranks is no stranger to online traffic. However, their website was lacking organic traffic.
We turned this around and helped boost their Prank Call Mobile App Downloads.
SEO Insights
From The Top.
What

Our Clients

say about us...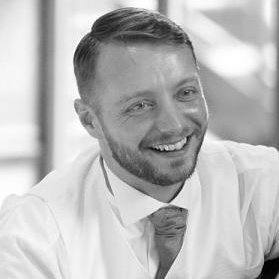 Test Testimonial 6
If you want true whitehat services, To The Top is the agency I cannot recommend enough. Their communication and customer service has been nothing short of stellar. They have a deep understanding of how backlinks work beyond the surface level and they communicate very well the thought process behind their strategy.
Matt Tricot
Premium Domains
Founder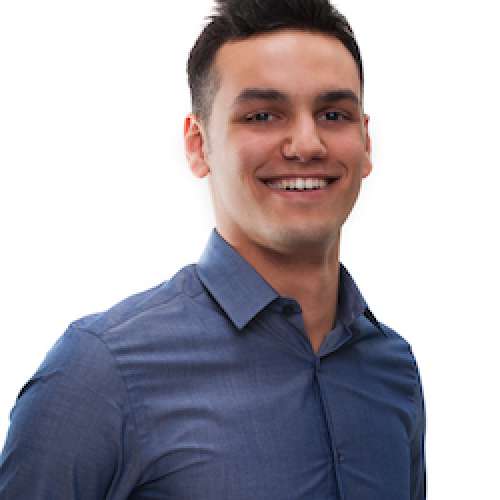 Test Testimonial 5
Clean, high-quality links that actually move the needle in terms of rankings. Always kept up to date on my campaigns. A rare breed of quality service that's reasonably priced. If you're on the fence, just go for it. You won't be disappointed.
Ahmad Benguesmia
Growth Partners Media
Founder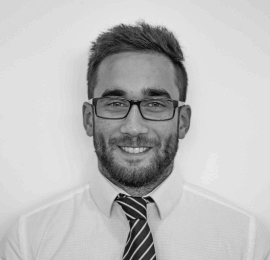 Test Testimonial 4
Marvin and his team were crucial to the success of WhatStorage's launch. Within just months, our website was able to dominate the search results, ranking at the top for every town and city across the UK.
With the boost from the organic traffic, our website was able to generate more leads for our partners. Now, we are the leading marketplace for self-storage in the U.K.
Rafael Castro
WhatStorage
Co-Founder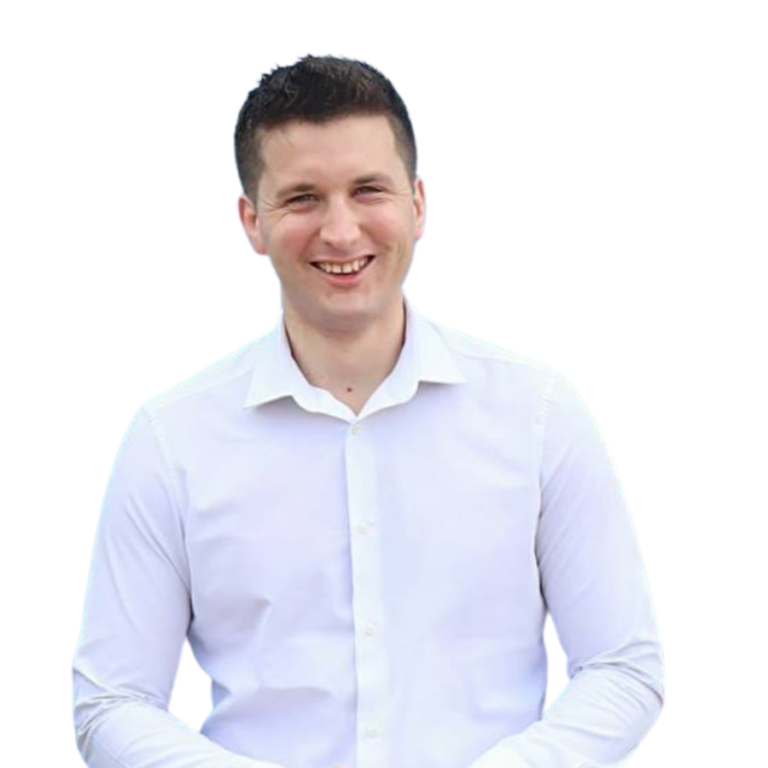 Test Testimonial 3
Brilliant service from start to finish with To The Top Agency. Not only are we highly ranked across the keywords we wanted, but we also had our first converted organic enquiries within month 1 and doubled our money overall with new sales.
I would highly recommend these guys, you won't be disappointed.
Jamie Parker
Red Rag Marketing
Owner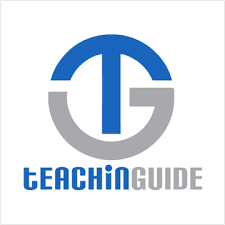 Test Testimonial 2
Growing organic traffic is highly competitive and only the best are making a difference. So we had been happy to find Marvin and Team for Teachinguide from the beginning. Not only do they have expert knowledge, but really know how to execute for consistent growth.
From zero to 80k visitors each month in a good year…and still growing steadily. Thank you so much and looking forward to new heights together.
Tom Seidel
Teachinguide
Founder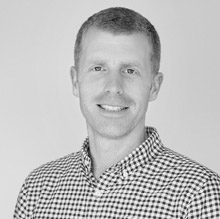 Test Testimonial
Marvin's and his team has been a brilliant resource and support for our SEO activities. I've worked closely with him for over a year now and his insights and recommendations have been invaluable for driving significant organic traffic growth.
He's thorough and his expertise cover the full range of SEO disciplines. He's been particularly helpful with making technical and on-page recommendations to enhance the performance of our website and content. I'd have no hesitation in recommending To The Top to other businesses looking to grow their organic reach.
Ian Bryce
Gatekeeper
Head of Marketing
Search Engine Optimisation is a process where the quality and technical performance of a website is improved thereby increasing its ranking on Search Engine Results Pages. The boost in rankings contributes to an increase in visibility and online traffic. In essence, we help your website become Google's favourite kid!
This is our timeline: Once you've signed with us, we will take a week to strategise. Simultaneously, we will be running a full and comprehensive website quality audit; See the case study here. (Link to website quality audit case study)
Yes! It would be a complete waste of resources for you to publish quality content and pay for expensive marketing strategies when there's nobody there to see it.

Think of your website as similar to a brick and mortar store. You can be the best store selling the best items in the market, but if it's located in the middle of the woods where nobody can see you, then what's the point?
Essentially anybody! However, as the best SEO company in London, we have an edge that is not easy to replicate. We use whitehat data-driven SEO strategies to get you to the top!
Wherever your business is located, there will always be competition. This is where an SEO marketing agency comes in. By helping you get to the top of the Search Engine Results Pages, we're giving you a strong advantage against your competitors.
Yes and no. It really depends on whether your brand will benefit from the increase in online traffic.

Disclaimer: SEO does not use magic. It uses data-driven strategies to increase your online visibility. Converting your audience into potential leads and customers is still your responsibility.
Never! SEO is a continuous process. Google uses and ever-changing algorithm with hundreds of updates a year. This means that if you want to stay at the top of Search Engine Ranking Pages, you will have to continually optimise and update your content.
There's no definite number. When you talk to us, we will set attainable goals that should we fail to achieve, we will refund 30 percent of the contract price.